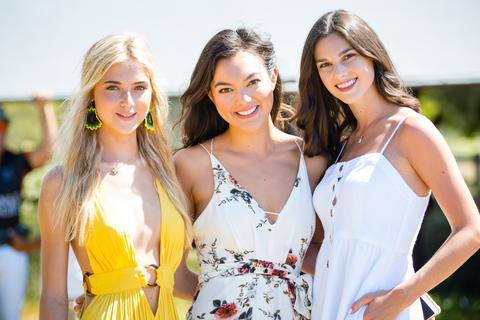 Leah Rose, Lauren Teruya, and Ashley Elliot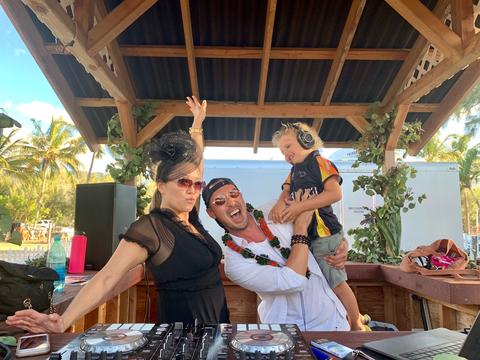 Resident DJ George OH, with Grace and Chris Dawon's son, Kawailoa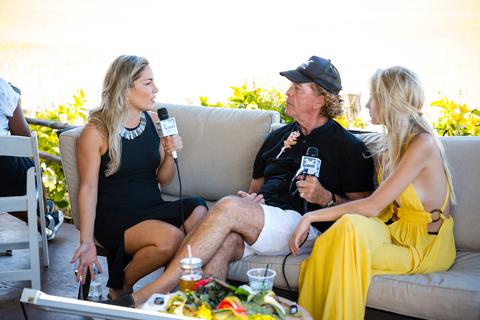 Stephanie Taylor from Coconut Cheeks joins Leah Rose hosting and interviews Hawaii Polo Life Luxury ambassador, Paulo Skellon.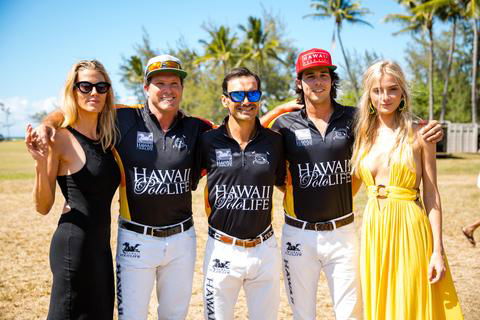 Leah Rose, far right, posing with Hawaii Polo Life Team before Sunday Polo.
If you don't have the euro to hop the pond to Mykonos or Majorca, you can still dip your pedicured toes in the sand at Honolulu's most stylish Sunday destination. Adorned with beautiful people and polished pups sporting Fendi tops, the Hawaii Polo Life Sunday lounge has become so exclusive, that visiting models, celebrity chefs and international athletes make this "Sunday Funday" a must on their itinerary.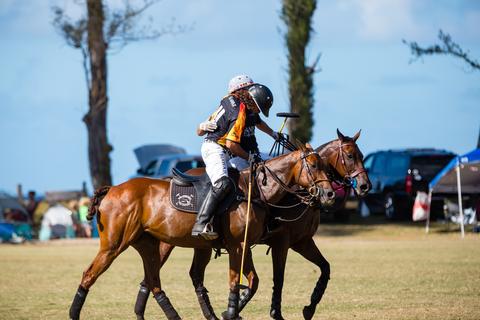 Nano Gracida and Chris Dawson celebrate with a hug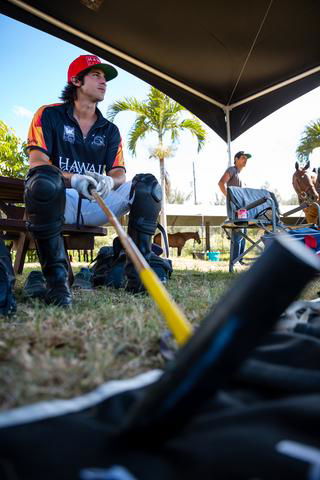 Nano Gracida, Hawaii Polo Life ambassador gearing up for Sunday Polo.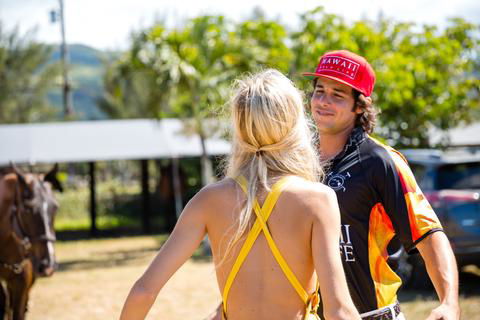 Leah Rose hugging boyfriend and Hawaii Polo ambassador, Nano Gracida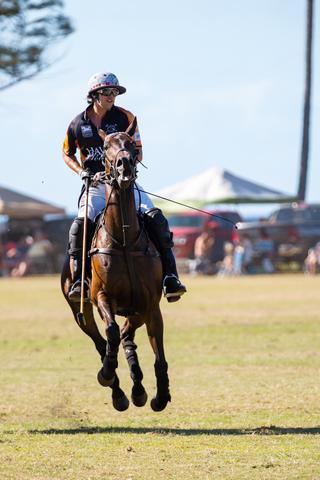 "This is the most beautiful location in the world to see team Hawaii Polo Life play." said Maria Lia Garrahan, Owner and Publisher of Polo International Magazine. "I just come from Tokyo and making my way to London and I couldn't wait to spend a day in Hawaii before I fly to the Queen's cup." Known for covering the most exclusive polo matches in the world, the beautiful Argentinian polo paparazzo, has made the Hawaii Polo Life Lounge an annual escape.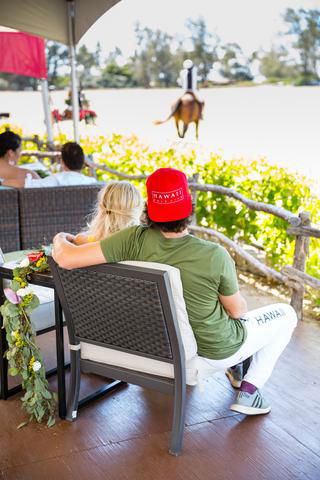 Leah Rose & Nano Gracida in the Hawaii Polo Life Lounge.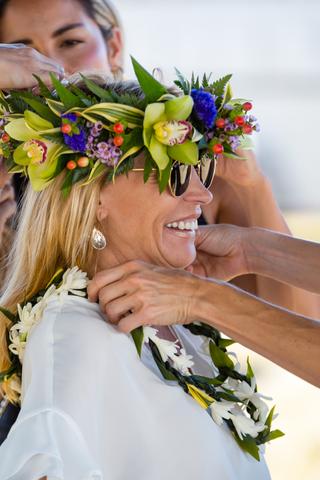 Maria Lia Garrahan, Owner of Polo International Magazine flies through Hawaii to enjoy Sunday Polo in the Hawaii Polo Life Lounge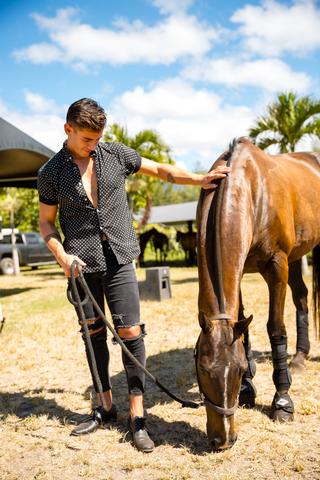 LA Model, George Gudi takes a pony for a walk.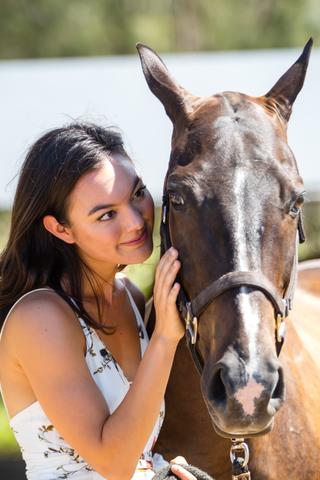 With easy house beats synching to the rhythm of the trade winds, and bronzed chiseled island beauties downing endless glasses of champagne, Hawaii Polo Life has found a way to take the exclusive sport of polo and make it desirable to an up and coming wave of the young and sexy. International model Leah Rose, of Next Models, has also placed Hawaii on her must list of summer shenanigans. Rose recently took the screen as the Hawaii Polo Life host and chatted with the cool kids while her steady, Mariano Gracida, took the field as team Hawaii Polo Life. "Hawaii is sooooo sexy!" said the Miami native. "I come every year and it never gets boring."


When they weren't enjoying Sunday polo, this chic couple road tripped all over the island in their latest gear, capturing photos that will make you want to…literally, jump through your screen.


See More Pics Here