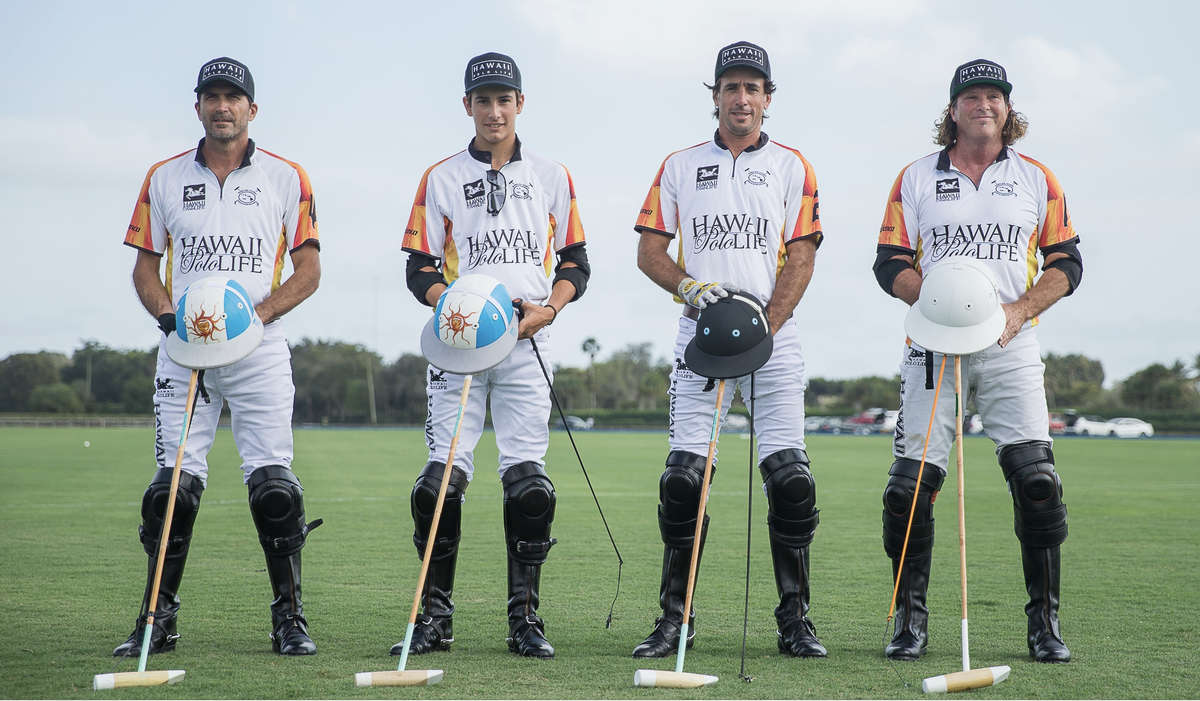 The HPL Men's team competes in South Florida at the World Polo League #AllStarChallenge, the highest level possible in North America!

Left to Right: Aldolfo Cambiaso, Porto Cambiaso, Jejo Taranco, and HPL Founder - Christopher Dawson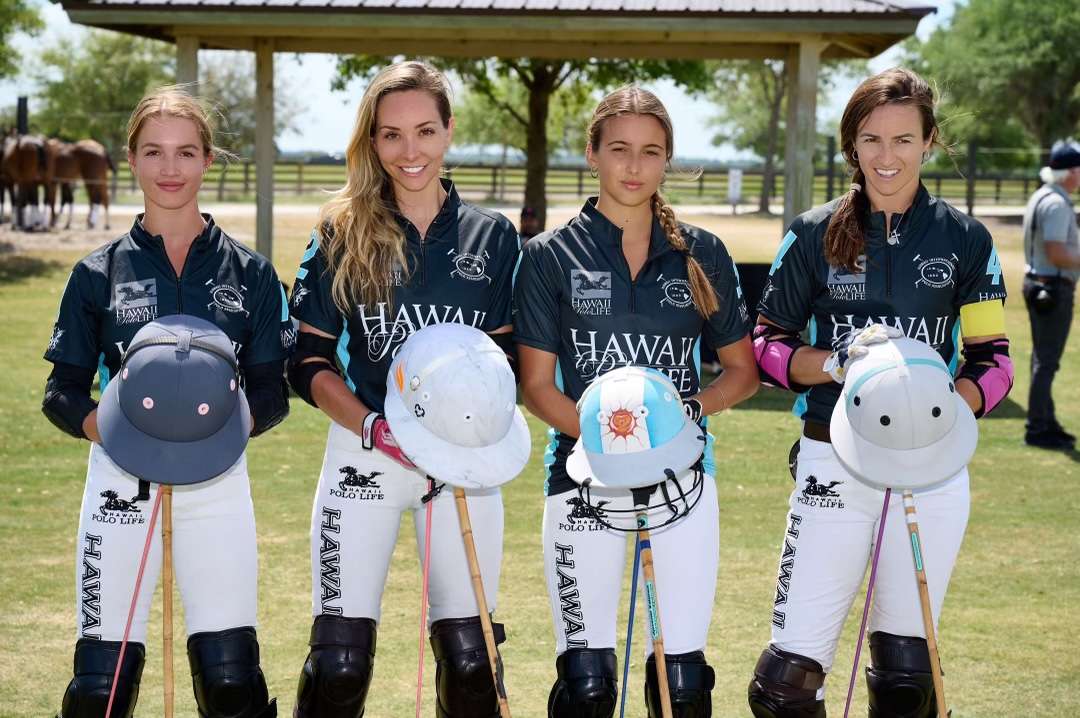 The HPL Women's team competed for their third consecutive title in the US Women's Open Championship!

Left to Right: Dolores Onetto, Pamela Flanagan, Mia Cambiaso, and Hazel Jackson
Educate & Inform
Honoring the ocean, the sport, and the horse; casual apparel and accessories that is community based, designed with gratitude. 
Unique Design
Bright, enticing, vivid designs - apparel showcasing the beauty of Hawaii in every design.
Aloha Spirit
Polo meets the stunning beauty of Hawaii; In Hawaiian culture, the spirit of Aloha goes well beyond a simple greeting. It's a way of life.
About Us
More than just a brand, it's a lifestyle! Hawaii Polo Life is a global brand that fuses ocean and polo culture showcasing the beauty of Hawaii. Created by its owner, Christopher Dawson, in 2012 as a tribute to the historic, luxurious, and highly adorned Hawaiian Polo athletes; Hawaii Polo Life is built with a mission to unite the Polo community, the Aloha Spirit and the beauty of Hawaii.
Learn More
"Hawaii Polo Life creates clothes that are perfect for an active lifestyle. I love how the designs reflect the beauty and color of the nature of Hawaii!"
Chloe Carabasi
"The Hawaii Polo Life tees are my favorite cause they're super breathable so I enjoy wearing them while I ride horses, or doing anything active really."
Nano Gracida